HP 300 - Ease the transition from calf to ruminant for faster calf growth
HP 300 from HAMLET PROTEIN is a high quality protein ingredient for efficient calf growth. Young calves depend on sound rumen development for sufficient energy supply as well as clean and digestible proteins for a smooth transition from milk to the post-weaning grower phase. That way rose calves and replacement heifers reach their slaughter weight earlier, and heifers get the best start to their productive life as an adult dairy cow.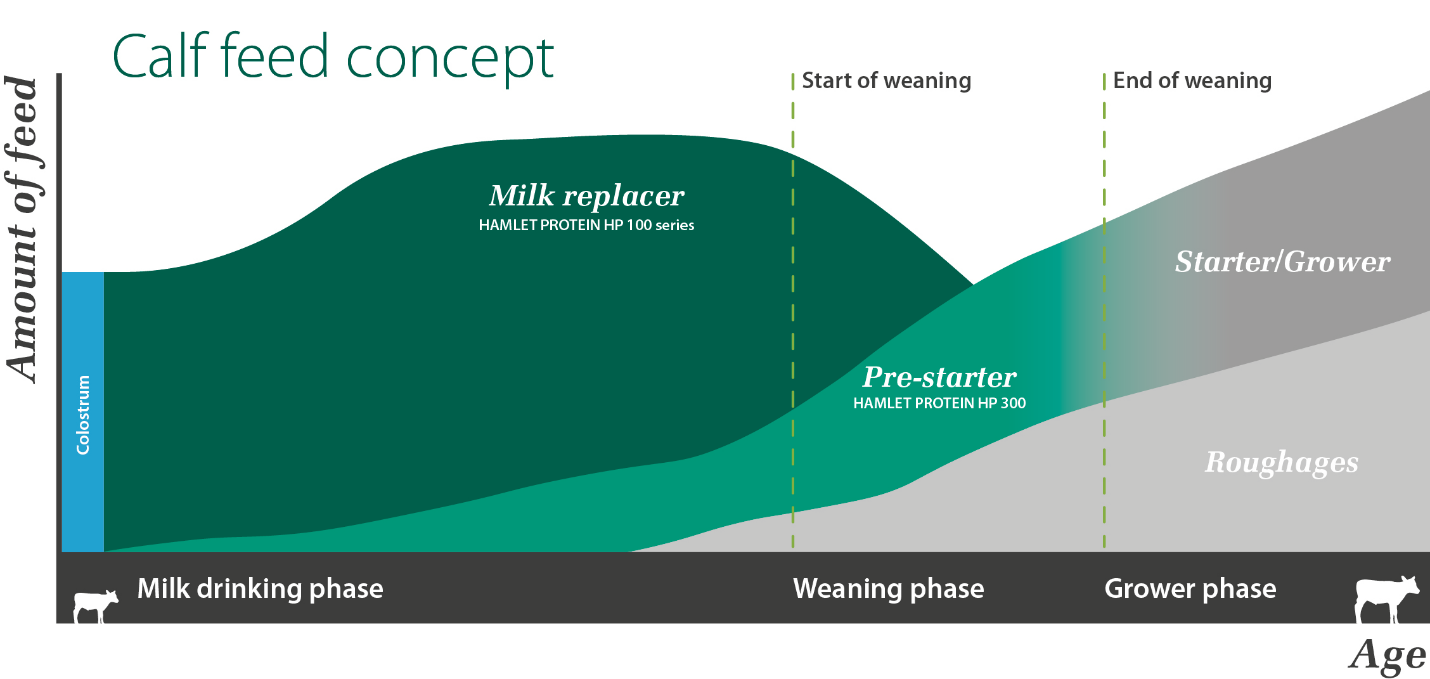 Product application
HP 300 is a specialty soy protein for young calf pre-starter feed suitable for ad libitum feeding from day 2 until post-weaning.
Product features
In vivo digestibility is 92%
Low content of anti-nutritional factors
Also available as non-GM
Product benefits
Higher amino acid deposition for increased growth and more uniform calf herd Better fermentation and 28% higher butyric acid production in the rumen More clean calves and firm feces consistency
Recommended inclusion rate
15 – 20% inclusion in starter feed

Product testing
Crude protein and amino acid digestibility in 17-days-old calves is overall better in HP 300 compared to regular SBM. The flow of amino acid to duodenum is higher and urea plasma concentration indicates better amino acid deposition in calves when fed HP 300 – a prerequisite for growth.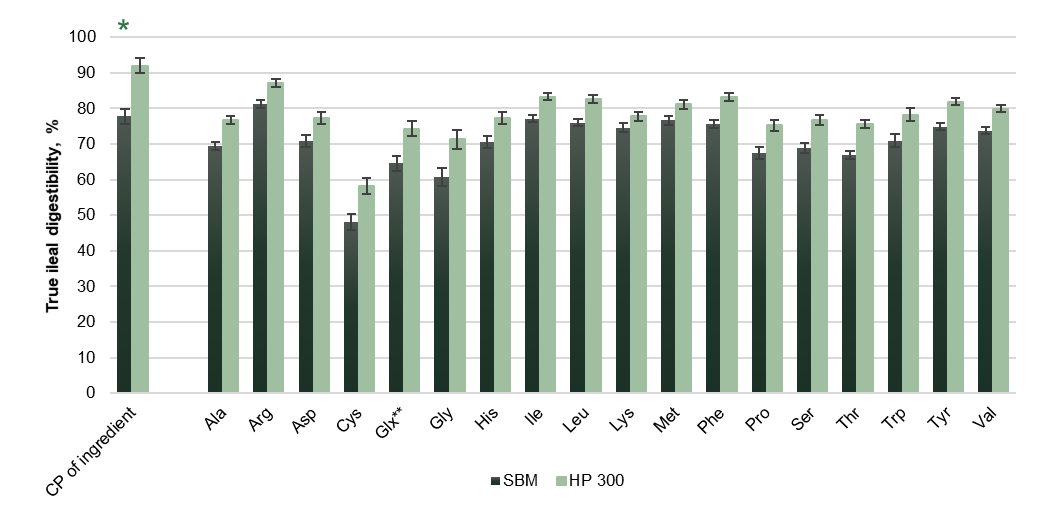 A commercial Dutch rosé calf operation have tested HP 300 in pre-starter feeding. The results showed a more uniform calf herd where small calves grow better on HP 300 and nearly reach the same weight as bigger calves. Overall, calves fed HP 300 had on average 4kg higher live weight and 2kg higher carcass weight at slaughter, week 32.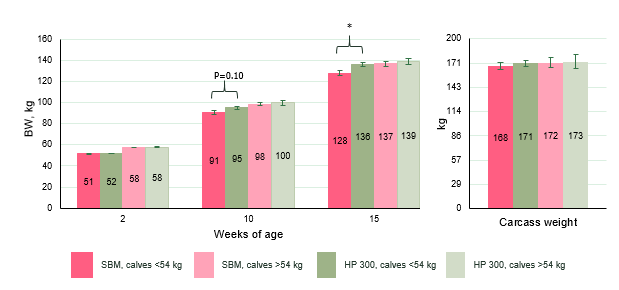 Feeding HP 300 in pre-starter to 14-day-old calves getting skim milked based CMR results in cleaner hindquarters and more firm feces compared to SBM. Trial from Aarhus University, Foulum in Denmark.

Ruminant events
Hamlet Protein attends events around the world. Meet us at exhibitions and seminars - we always look forward to welcoming you!
We also sponsor conferences with focus on young animal nutrition.
Have a look below where to meet us next.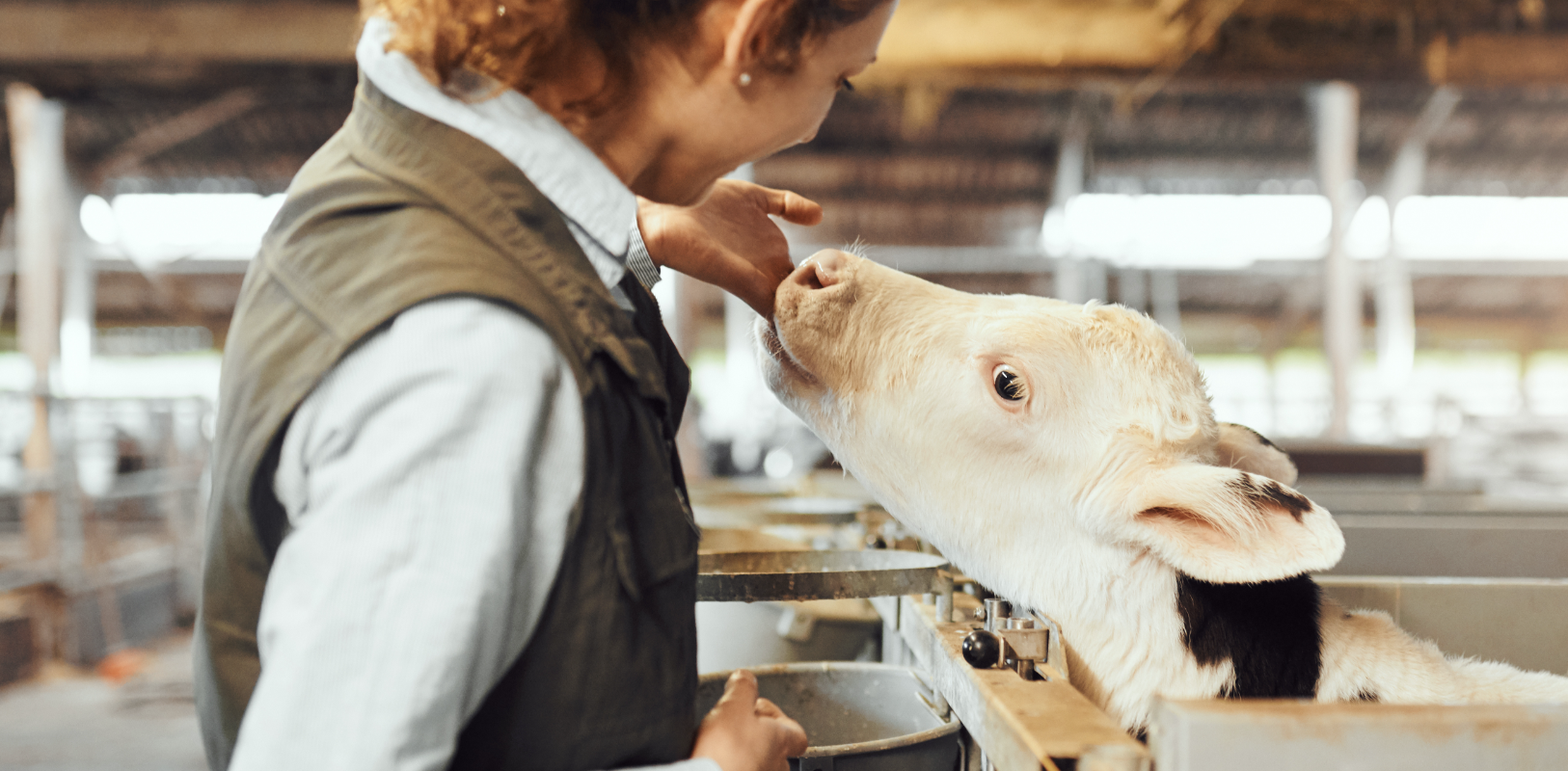 Return on investment
Contact our calf nutritionists to estimate the potential return on investment for your farm.
By using your key feed and production figures we can help to find out how much more profit you can expect when
you replace soybean meal in your calf starter feed with HP 300.
Nutritional dialogue
Our technical and nutritional advisory service is a core element in our business philosophy – available to you as our customer either directly or through our international network of competent distributors. Feel free to contact us for formulation suggestions to meet your specific needs or if you are interested in the feeding trial documentation behind the results.
Read more

Latest news
Want to know more about what´s going on at Hamlet Protein? Explore our latest news where you can find all our corporate and product news and where to meet us at international events.

Feed you brain
We often publish articles on young animal nutrition topics in international journals and magazines. Browse the Feed Your Brain article archive to read our own and other relevant articles from these publications.